Hyundai Repair in Bellevue, WA
The Ultimate Vehicle
If you drive an Asian vehicle with dependability, fuel efficiency and a strikingly handsome exterior, chances are you drive a Hyundai. In order to keep your Hyundai running like it should, you'll need maintenance and repairs from time to time.
For honest, affordable Hyundai repairs in Bellevue, trust your vehicle to LBR Auto Repair. Our staff members are committed to excellence for every customer on every visit, providing the best experience possible while performing long-lasting Hyundai repairs.
Bellevue's Hyundai Repair Dealer Alternative
LBR Auto Repair has top-rated customer service and professional technicians performing every Hyundai repair procedure you'll ever need. This makes us the ideal Hyundai dealer alternative in Bellevue.
Knowledgeable Technicians for your Hyundai Repair
Our technicians are ASE Certified and have decades of experience working on all Hyundai models. From the early-generation Accent to the most modern Genesis, we've got the tools and background to fix every problem your Hyundai may experience, while providing routine maintenance to prevent the need for most repairs.
Quality Parts for Quality Hyundai Repairs
Because reliable repairs save you money in the long run, we always use Hyundai original equipment or approved aftermarket parts and fluids for Hyundai repairs.
Hyundai Repairs in Bellevue, WA
Every Hyundai concern can be addressed by the professional staff at LBR Auto Repair, from severe engine problems on the Sonata, to power steering failures on the Elantra, to electrical fuel level sensor problems on the Santa Fe.
No matter the problem, we will find the root cause of the issue by performing a thorough inspection. Once the source has been discovered, we'll explain the fault and the necessary repair, for you to fully understand what is required. Only when you've given your approval will we proceed with repairs, and we will always help you prioritize repairs based on their urgency.
Our Hyundai repairs include:
Engine Repairs
Drivetrain and Transmission Repairs
Suspension Repairs
Steering Repairs
Brake Repairs
Electrical System Diagnosis & Repairs (dashboard lights, fuel gauge, etc.
Charging System Repairs
Cooling System Repairs
and more!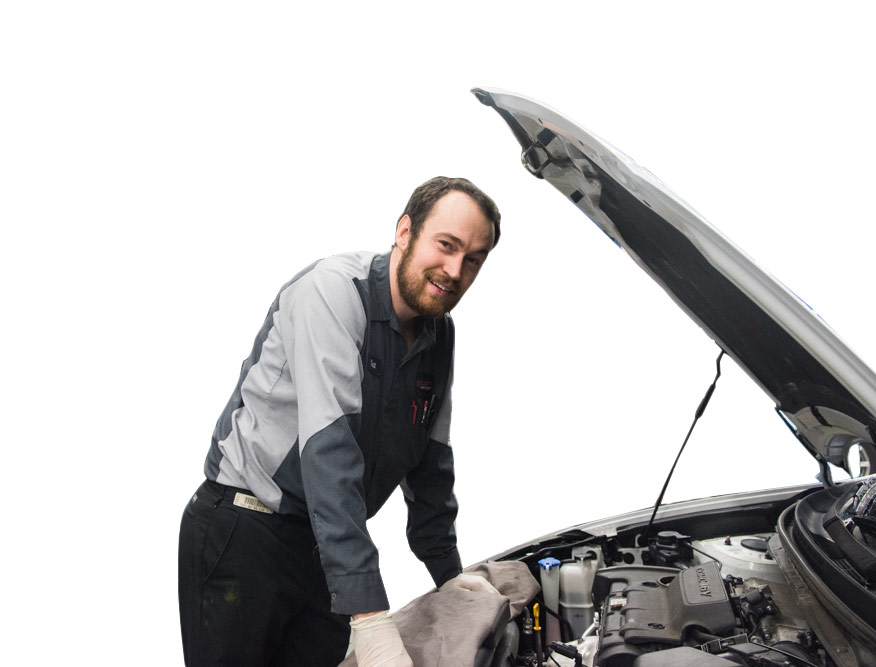 Hyundai Dealership Services In Bellevue, WA
We perform the same Hyundai services as the dealer but at a fraction of the cost. You can maintain a low cost of ownership. Services we provide include:
Hyundai Factory Recommended Maintenance Services
Oil Change Services
Fluid Replacements and Exchanges (transmission, brake, coolant, and more)
Tune-ups
Complete Inspections
Battery Replacements
Wheel Alignment
and more!
Your Safety is Our Priority
Inspections for Accurate Diagnosis
We strive to perform the best repairs, and that starts with an accurate diagnosis. With the latest computer diagnostic tools and our eye for detail, we ensure the correct diagnosis.
"Timely and efficient. Seem to care about the entire vehicle not just the problem that led me in to them. They have a new reporting tool that allows me to see the problem."
Randy R.
Why Bellevue Chooses LBR Auto Repair for Hyundai Repair
Trusted Dealership Alternative
Certified State Emissions Repair Facility
Friendly, Knowledgeable Staff
12-month/12,000-mile Warranty